The Effectiveness of The End of Lease Carpet Cleaning Sunshine Coast
There are various methods for End of Lease at the Sunshine Coast implement that our professionals use to clean the carpets and give it a worthy appearance free from any forms of dust, stains, and allergens. We at the End of Lease carpet cleaning Sunshine Coast give the old carpets a healthier, cleaner, and potentially more durable look and longevity after we finish performing out cleaning sessions. We have a family owned business and operated by family members and other professionals who have the supreme skill to give your carpet the treatment that it needs. Our superior carpet cleaning includes the most modernized forms of equipment and methods that give your carpet a completely new look and appeal.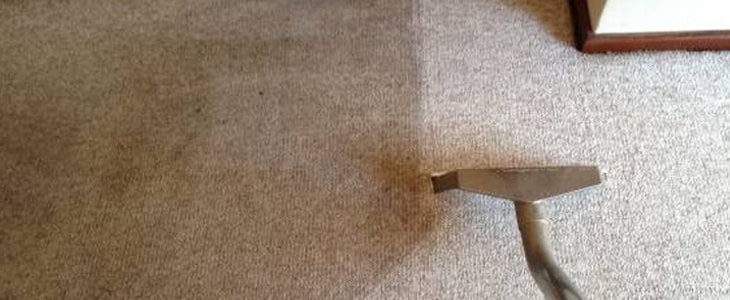 Reasons to Choose Our Professionals for End of Lease Carpet Cleaning Sunshine Coast
There are a variety of reasons that imposes a positive influence in the minds of all our customers through our service which helps them to choose us every time they require carpet cleaning either at their homes or at businesses.
We serve the adequate services towards the deep cleaning of carpets by following the standards as mentioned by the top brands and manufacturers of the carpets in the country.
We are one step solution for all your carpet cleaning needs to provide you with complete satisfaction with the results.
We have the most skilled and trained professionals working in the field for a long span of time and possess a high level of experience and accuracy for their jobs.
We give our customers 100% satisfaction through implementation of the cleaning using the modernized equipment available in the marketplace.
Contact us with ease and book an appointment any time in the gap of your schedule and we can visit and do the job.
For heavier stains, and double spots on carpets, we pay additional attention to it till the time it gets resolved.
We implement extraction with power and dry the carpets quickly after cleaning using the latest equipment mounted on a truck.
We use the most specialized forms of deodorizers and protectors for the carpets after completing the process of cleaning.
We serve every customer with cleaning price estimates after thorough look up at free of cost.
We do not have any form or additional or hidden charges that can give you satisfaction and peace of mind to allow us to serve you.
When Do You Need to Call Our Professionals for End of Lease Carpet Cleaning Sunshine Coast?
You need to call for End of Lease carpet cleaning Sunshine Coast for the following reasons:
When your lease bond comes to an end, it is important you hire the professionals services for end of lease carpet cleaning.
After a long time of use, when the carpet appears to be discolored, fluffy, and shiny at the same time, this is the time when it is degraded, and you need to call the best carpet cleaners for rescue and help in cleaning.
If guests spill some drinks and food while partying, the carpets can be stained immediately which can bring a thought in your mind of calling us for the rescue.
If flood water creates moisture on the carpets and wets them, we can help immediately.
On turning the carpet upside down, the pitiful scenario and condition of the bottom can be taken care of by us.
The complete responsibility of giving your carpet a brand new look along with good hygiene is our prime responsibility
The Necessity of Carpet Maintenance
We also provide regular maintenance to your carpets so that their beautiful look and purpose in never disoriented.
We maintain the carpets irrespective of the materials used for its manufacturing. This is because all materials retain ample amount of dirt material over time which gets attached to the inner lying fibers that can affect the longevity of your carpets.
Regular maintenance by us gives your rooms and carpets a splendid appeal and also keeps the surrounding and environment of the room healthy and hygienic at the same time.
Mold formation is a prime probability that can thrive on dirty carpets. We assure mold removal through scheduled maintenance.
Contact Carpet Steam Cleaning Sunshine Coast For End of Lease Carpet Cleaning Sunshine Coast
End of lease is the best option for efficient carpet cleaning and restoration of the carpet health when it comes your contract comes to an end. Whenever you feel stuck between trying DIY methods or trying professional services for end of lease, give us a call without giving it a second thought. This can also help you to reduce cost by cutting down the price of buying a whole new carpet. Our skilled process of restoration is trusted by many across the Sunrise Coast, and you too can avail our services to experience the new era of carpet cleaning services. We at Carpet Steam Cleaning Sunshine Coast understand that unclean carpets at home can lead to various diseases; hence we need to make sure that the carpet cleaning is done at regular interval. To get your carpets cleaned, contact us at 07 2000 4562 and say no to carpet dirt, stains, and dusts forever.